Magic of Mentoring 2023
Published
Tuesday, October 10, 2023 from 5:30 PM to 9:00 PM
PNC Champions Club at Acrisure Stadium
The Magic of Mentoring, held only every other year, celebrates mentoring in Western Pennsylvania and honors the many programs, mentors and supporters who make it all happen for more than 20,000 kids in our region.
We're especially proud to announce the honorees for this year's Magic of Mentoring: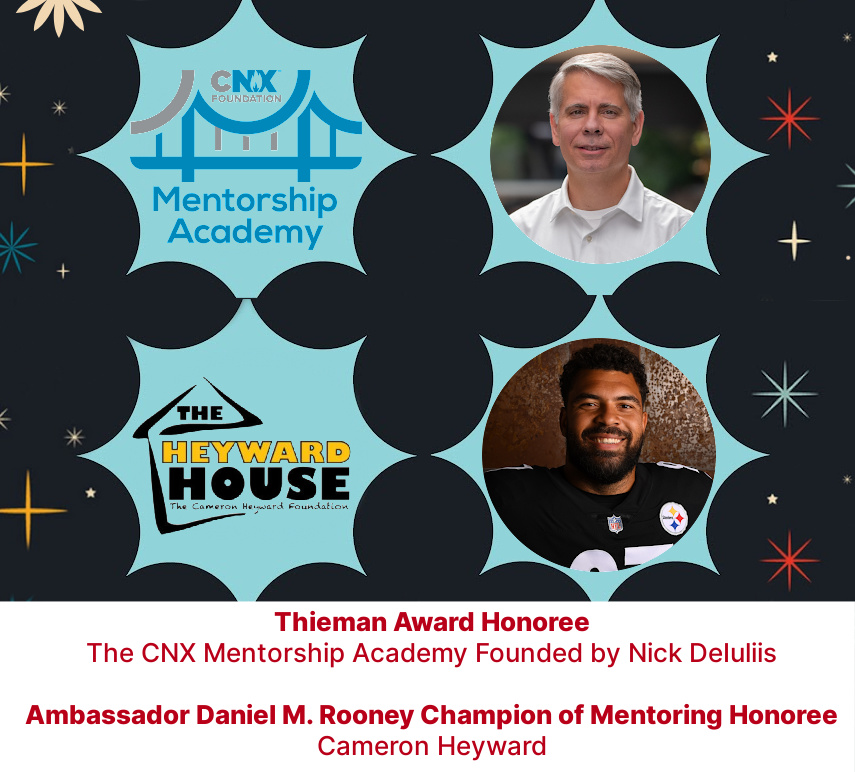 TMP is excited to honor these exemplary individuals and organizations that have demonstrated their commitment to championing strong relationships for all young people in our region and we hope you'll join us for the celebration!
All proceeds from the Magic of Mentoring support TMP's efforts to provide free training, technical assistance and resources to hundreds of youth-serving organizations. Help us make the magic that will ensure all kids have caring adults in their lives who can help them feel safe, supported and empowered to dream big!
More Info
View Our Silent Auction Packages
Learn More About The CNX Mentorship Academy
Learn More About Cameron Heyward and The Heyward House