Who Needs a Mentor?
Mentors have a unique role as an additional caring adult supporting the healthy development of a child. A mentor is a guide who can provide opportunities for gaining new skills and experiences that will help a child learn and grow at home, at school and in the community.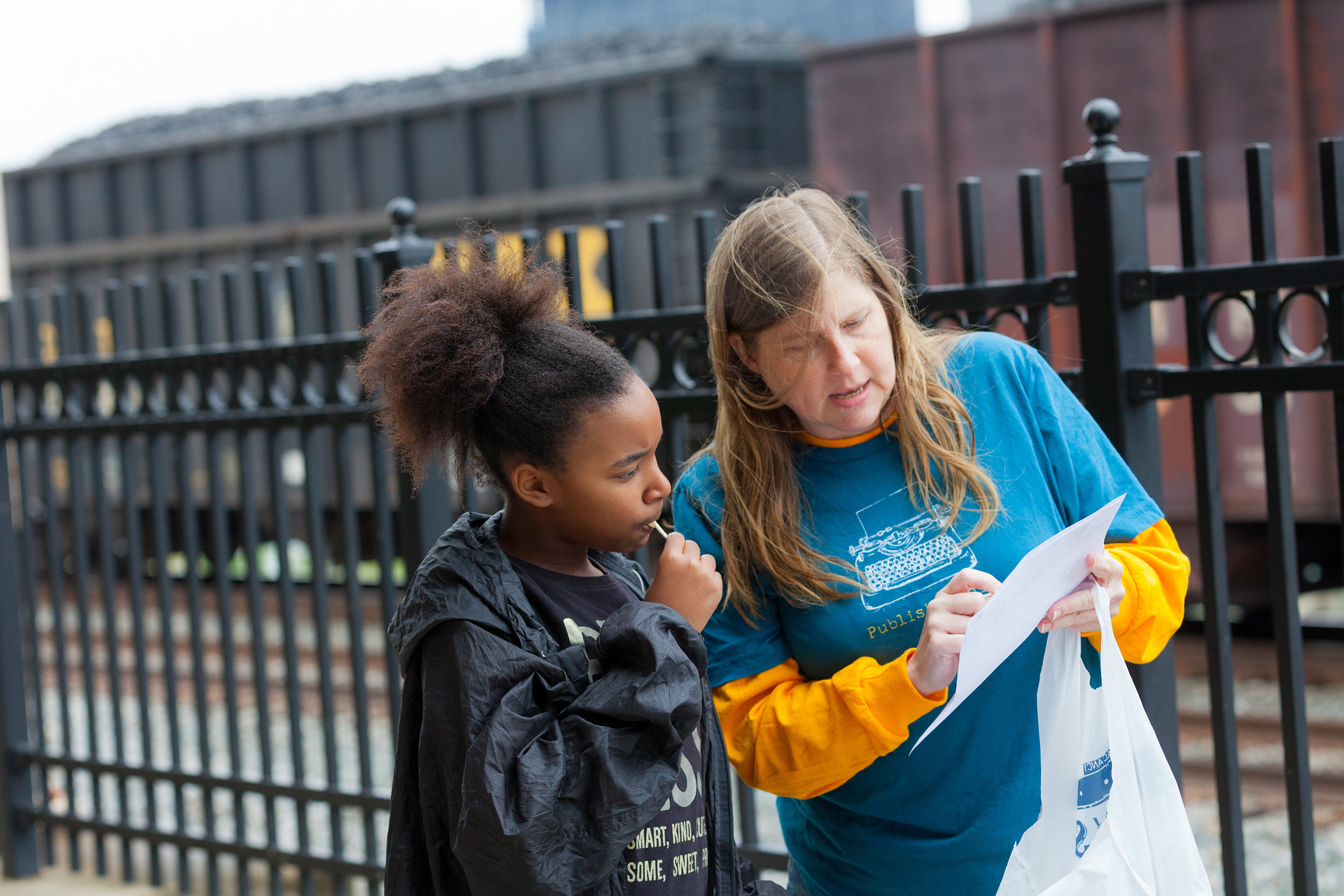 FAQs:
Questions about mentoring and how you can play a role in supporting young people? Check out some frequently asked questions below. Not finding what you're looking for? Email us at info@mentoringpittsburgh.org!
Mentoring is a structured and trusting relationship that brings young people together with caring individuals who offer guidance, support and encouragement aimed at developing the competence and character of the mentee. A mentor can become a friend who can provide opportunities for gaining new skills and experiences that will help your child learn, grow and be successful. All children have the potential to succeed in life and can benefit from the demonstrated effects of mentoring, which include: -Increased self-esteem -Consistent school attendance -Improved academic skills -Access to new resources and experiences -Additional support for new behaviors, attitudes and ambitions Increased ability to seek and keep jobs Enhanced parent-child relationships
A mentor's main role is to develop a positive relationship with your child by meeting on a regular basis. Mentors are not intended to act as another parent but as an additional caring and responsible adult supporting the healthy development of your child. Perhaps you recall a teacher, coach, or another person who helped you in some way while you were growing up - that adult was being a mentor. Within a formal program there are people of various backgrounds and a wide range of skills and interests who are carefully screened, selected and trained to mentor a child.
Support from parents or guardians is key to the mentoring relationship. Once a mentor match is confirmed, the parent/guardian plays a critical role in the success of the match. In many ways, the responsibilities of a parent/guardian are similar to that of any other activities in which the child participates. If you think about how you are involved in other activities - such as sports or an after-school club - you listen, make sure your child attends and communicate with the leaders of those programs. Encouragement and a positive attitude from the beginning will go a long way toward a successful partnership. Early communication of values, rules, time limitations or other concerns will help provide a strong foundation. As the relationship builds, it is important to talk with your child and the mentor separately about how things are going.
Find a Mentoring Program
Whether you're interested in signing up to be a mentor or you'd like to find a mentor for a child in your life, we can help you identify the right program.
Resources for Parents and Guardians
As you consider how mentoring can best benefit your child, you may have questions about what is involved and what your role will be. Check out these resources to learn more about mentoring and supporting strong relationships for young people.
Browse Resources