Interested in Becoming a Mentor?
Mentoring changes lives. It can change yours. You can make a difference...simply by offering extra support, encouragement and guidance. Not sure where to start? We've got you covered with all the resources and support you need!
Types of Mentoring
Formal Mentoring
Structured and taking place within programs that place parameters around the mentoring relationship.
Everyday Mentoring
Recognizes that adults everywhere can make a mentoring difference for the young people already in their daily lives.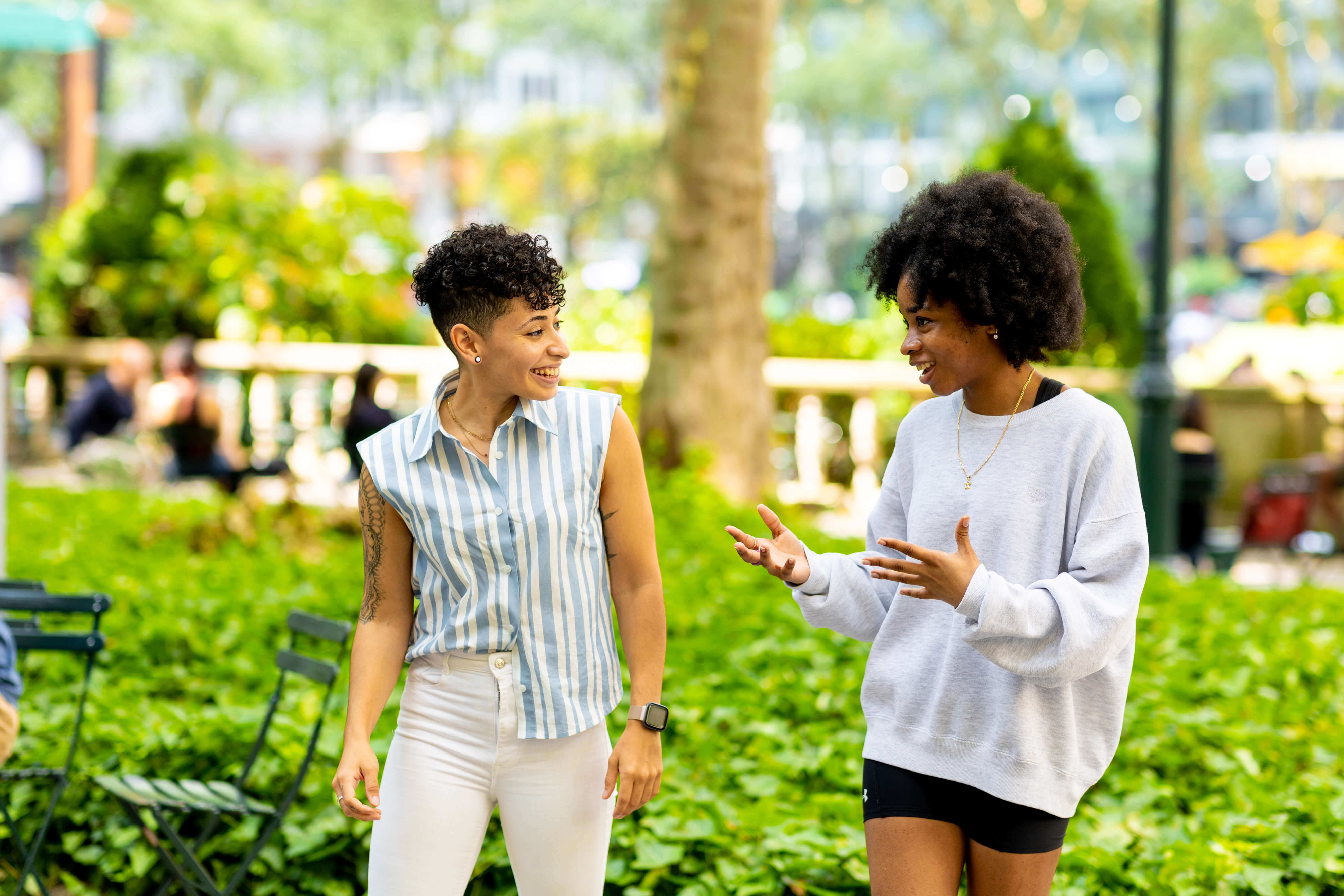 FAQ's
Questions about mentoring and how you can play a role in supporting young people? Check out some frequently asked questions below. Not finding what you're looking for? Email us at info@mentoringpittsburgh.org!
Many mentoring organizations require that volunteers commit to the program for one year, usually for about an hour per week. Research demonstrates that a long-term commitment provides the most benefits to the child. That said, most mentoring programs will work with volunteers to find the most convenient time for mentor-mentee meetings. Schedule and time commitment also depends on the type of program. For example, school-based programs meet at the school, during the school day, while site- or community-based programs may meet at a community center, after school or on the weekends.​
There are no special skills required to be a good mentor. In fact, you probably already have what it takes! The most effective mentors are those who are patient, committed and passionate about offering extra support to a young person. Successful mentors are consistent and caring, helping their mentees problem solve, practice good communication and introduce them to new experiences and ideas.
Some mentoring relationships last for many years, others do not. In a formal mentoring relationship, it is always best to follow the guidelines of the mentoring program, which will have established beginning and ending dates. For example, a school-based mentor will commit to one school year (September through May). If you would like your mentoring relationship to continue after the program has officially ended, you (and your mentee and their parent/guardian) can speak with the program staff member about signing up for another year commitment.
Simply put, mentoring benefits everyone. Even those youth who do not face challenging circumstances can benefit from a caring adult mentor - someone who says, "I believe in you."
Depending on the specific requirements of the mentoring program, there may be fees associated with obtaining government clearances to work with children. These clearance fees vary by program. Aside from clearance costs, most mentoring programs require very little to no monetary commitment from a mentor. Usually gift giving is discouraged, unless it has been approved by the program coordinator or the gift can be shared with all mentees in the program (e.g., a snack or goodie bag at an end-of-year celebration). Volunteers should not feel pressured to take mentees on expensive outings or buy birthday gifts. Ask your mentoring program coordinator for creative, low-cost and fun activities to do with your mentee or check out the activity ideas listed in our Resource Library.
Mentoring is a structured and trusting relationship that brings young people together with caring individuals who offer guidance, support and encouragement aimed at developing the competence and character of the mentee. A mentor can become a friend who can provide opportunities for gaining new skills and experiences that will help your child learn, grow and be successful. All children have the potential to succeed in life and can benefit from the demonstrated effects of mentoring, which include: -Increased self-esteem -Consistent school attendance -Improved academic skills -Access to new resources and experiences -Additional support for new behaviors, attitudes and ambitions -Increased ability to seek and keep jobs -Enhanced parent-child relationships
Find a Mentoring Program
Looking to share your love of sports with a young person? Interested in mentoring virtually? Hoping to be matched with someone right in your own neighborhood? As you consider becoming a mentor, we can help you find a local program that fits your needs and availability.
Search
Apply to Be a Mentor
Join the mentoring movement and help us surround young people with 360 degrees of mentoring support! Click below to download our mentor application, which we'll use to match you with the perfect program to fit your needs and interests.
Apply